Leelynn from Sometimes Leelynn Reads tagged me to do up a post on books. I think I might amuse myself and forego traditional novels and instead look at manga. Isn't that the thing with Halloween, throw a twist in the mix?
Haley from The Caffeinated Reader created the tagging post for an event called Bookending. The graphic art images within this post are directly from her related post. I did not create these and I do not claim any rights to them.
Prompt Rules:
1. Tag the creator (Haley from The Caffeinated Reader), por favor.
2. Tag the person who tagged you
3. Feel free to switch up the names of candies
4. Tag whoever you want
5. Have fun. It's a rule, it must be done.
So, I was introduced to Love Stage back when it was rolling out in single episodes weekly as an anime. I caught the manga bug late, but had to know how this whole thing went down. There are some issues with how the characters develop at a psychological standpoint that I can pinpoint as an adult in the #metoo movement era. I have to be in a particular mood to read this, but I do find myself re-reading the story about once a year around the end of September/beginning of October. It doesn't have any outstanding autumn themes to encourage this, I just do. I read it online, but I would love to have this series on my shelves. I'd probably re-read it more often if I did.
This one I had to enjoy slowly because I started reading it when the first chapter was released. Which meant waiting for every freaking chapter release after that. I love this series. I do enjoy the overpowered nice-guy character trope immensely, and this manga fits all those desires. There have been a lot of Isekai anime and manga released recently because of the major success of SAO and from the prelimaries, such as .Hack//Sign. This one continues in that same vein, not of a person who died and was reincarnated into a new world, but a video gamer who got stuck in a game. I like those types of Isekai better, where there are health bars and stats and that sort of stuff. This is one of those series I would shelve in a heartbeat once the full series is accessible.
Oof. This one. I wanted to know what the deal was when it was a hot item for a bit in the art community. There was a lot of raunchy art – which I will admit, I was intrigued with. So la-la-la went over to read it. Made myself get through the first three chapters of volume one and had to nope out of it. I can deal with visual drawn horror in the blood/guts department and usually psych/horror I find fascinating, like in Angels of Death by Makoto Sanada. This one though was too much for me. The abuse relationship wasn't in a safe BDSM but a designed Stockholm syndrome that I could recognize from the outset. A lot of Yaoi is Stockholm syndrome based, I'll admit that strait up. This one though was in a bizarre extreme where everyone involved as characters should be seen by councilors. I couldn't do it.
Hello bad relationships. We meet again. I kept reading it hoping the MC would leave the jerk's sorry ass. Nope. She kept sticking around. I kept internally screaming WHY? Okay. Backup. This story is about a woman who enters into a marriage with a man and his two existing wives because she feels guilty about him helping her family out financially. That was the first problem. I'm good with polygamy and polyamorous relationships as long as literally everyone involved is good with it. The only one happy about the relationship in this was the guy. I kept reading and kept hoping. I would not suggest wasting your time on it. Sure, some of the graphic scenes are pleasant on the eyes, but the content is infuriating. It's like watching a nice girl you know dating the jerk jock and she doesn't see the abuse, or maybe she does, and you definitely do and you want her to leave the relationship and go get help so bad it makes you mad.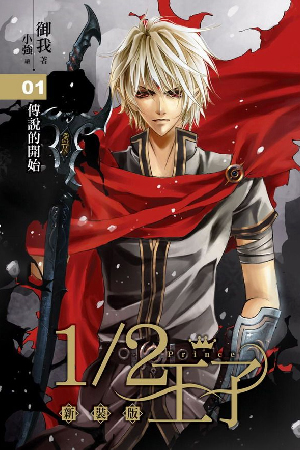 So, the character development in this story was a little strange to what I'm used to in Japanese Manga. It helped when I realized it was a Chinese manga. Explained a lot about some of the characters at least.
The art in here is great and the premise was executed wonderfully though. I should re-read it soon at some point. The characters were relatable if just slightly underdeveloped in some ways, but that has to do with there being a lot of characters. They are fairly easy to keep up with though once you get deep into it. This one has my vote. I'd shelve it if I could get the full set.
Tagged Bloggers